March of Dimes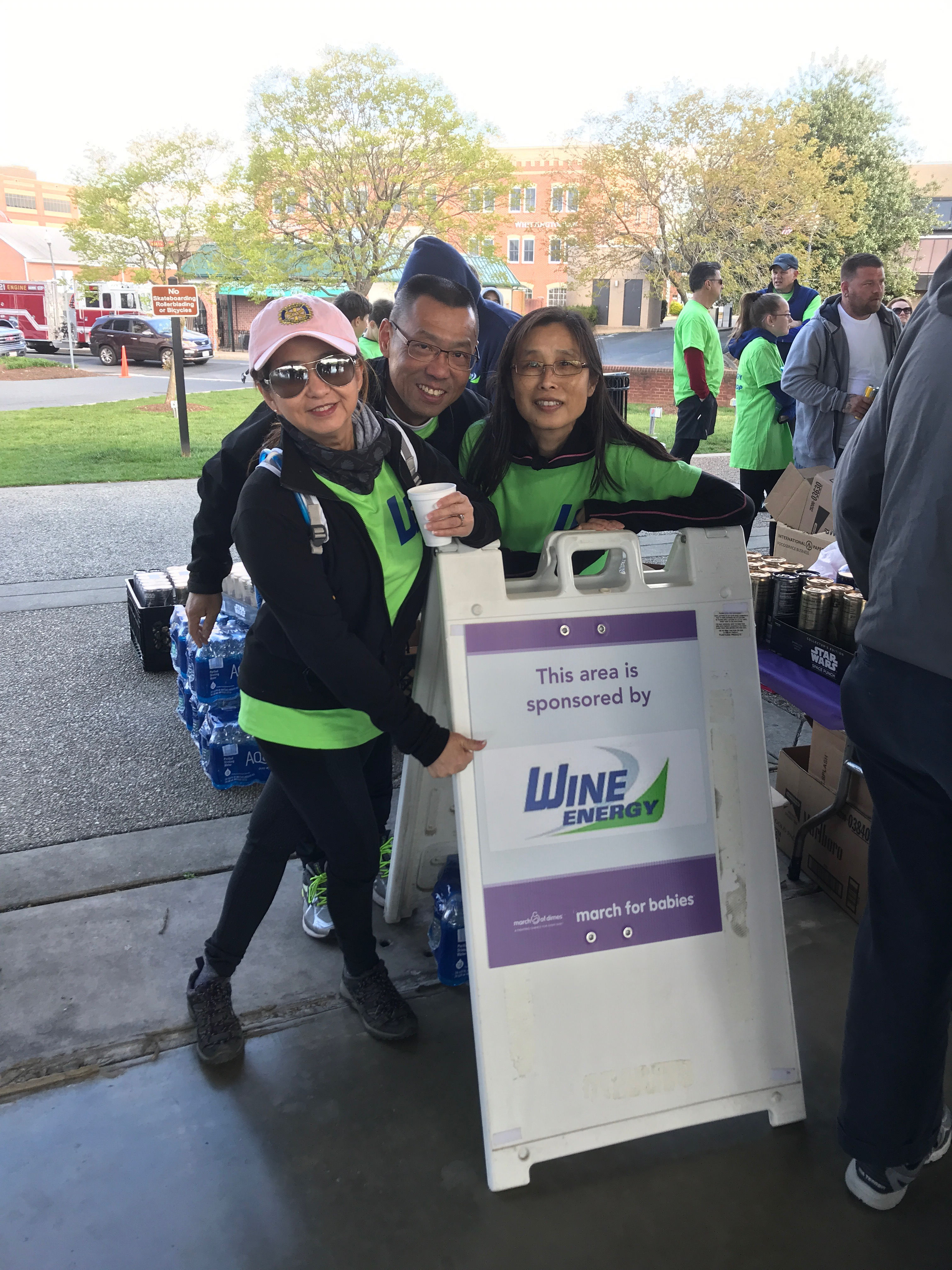 March of Dimes is a United States nonprofit organization that works to improve the health of mothers and babies by preventing birth defects, premature birth and infant mortality. They do this by advocating for policies to protect them, improving the health care they receive and pioneering research to find solutions.
We at EEwine donated and participated in a 3.1 mile walk along with hundreds of others on Sunday morning April 29th 2018 in manassas to help support their cause.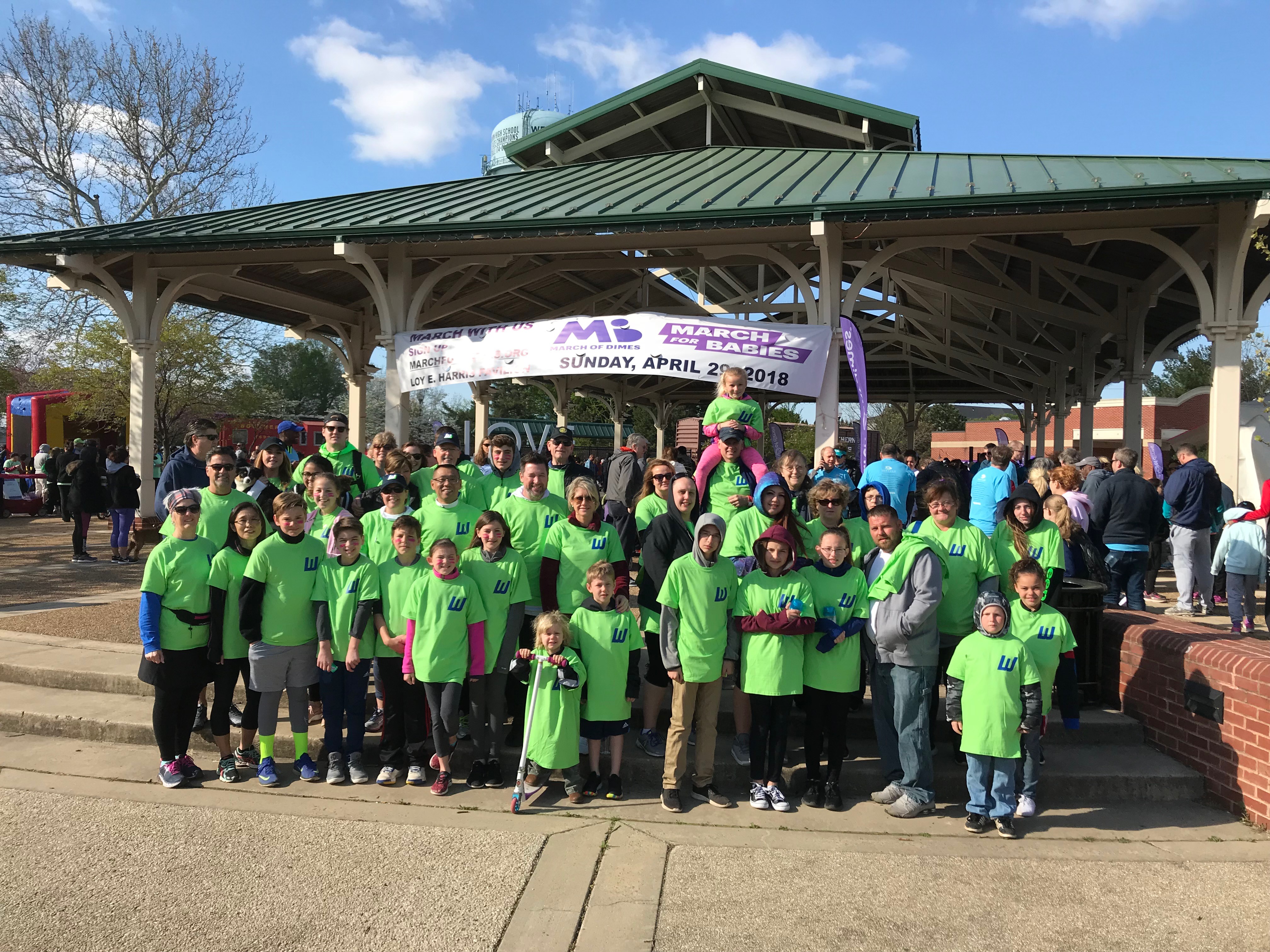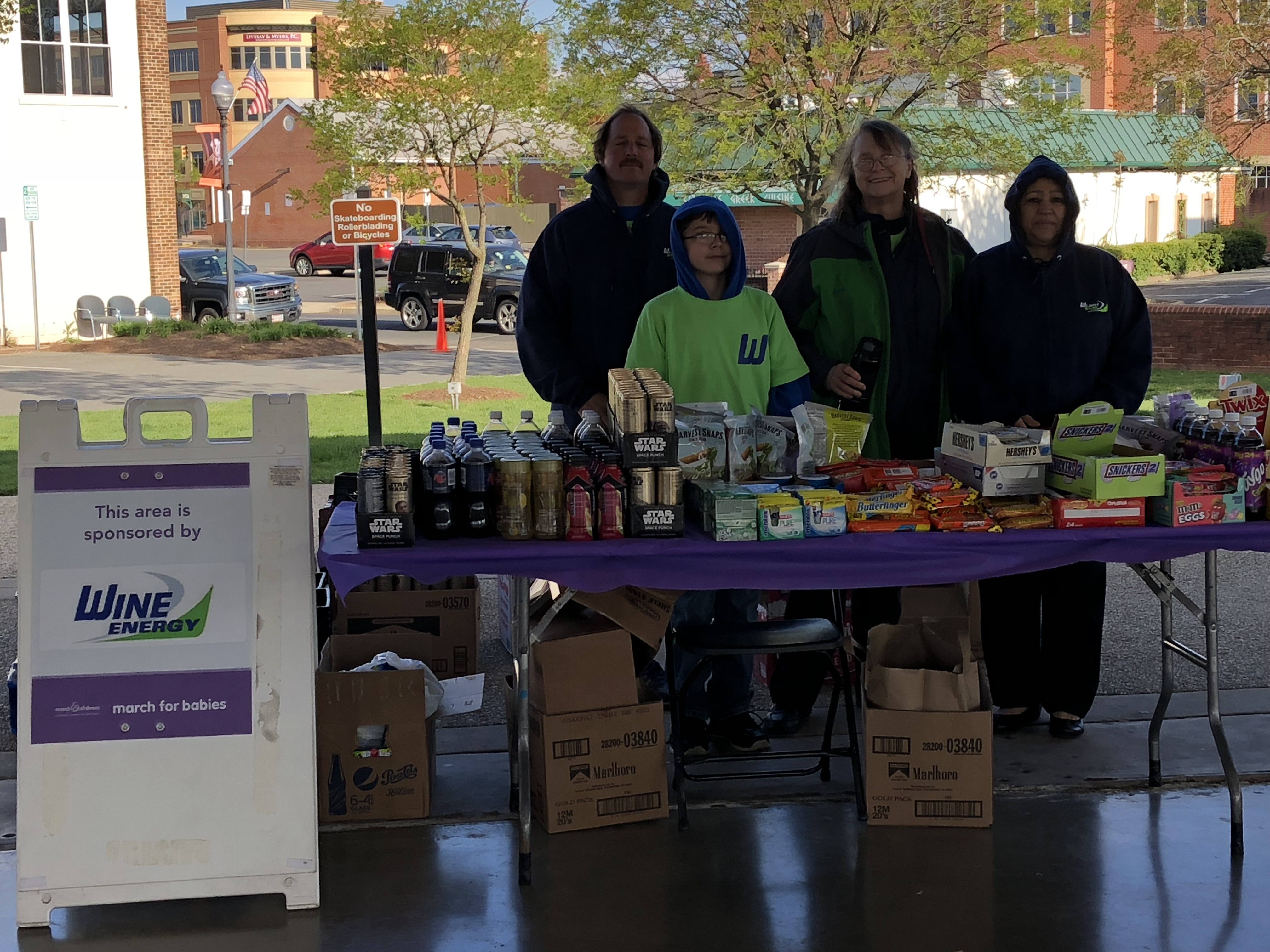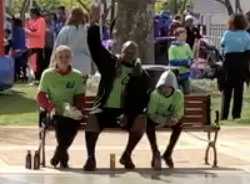 Judy Wine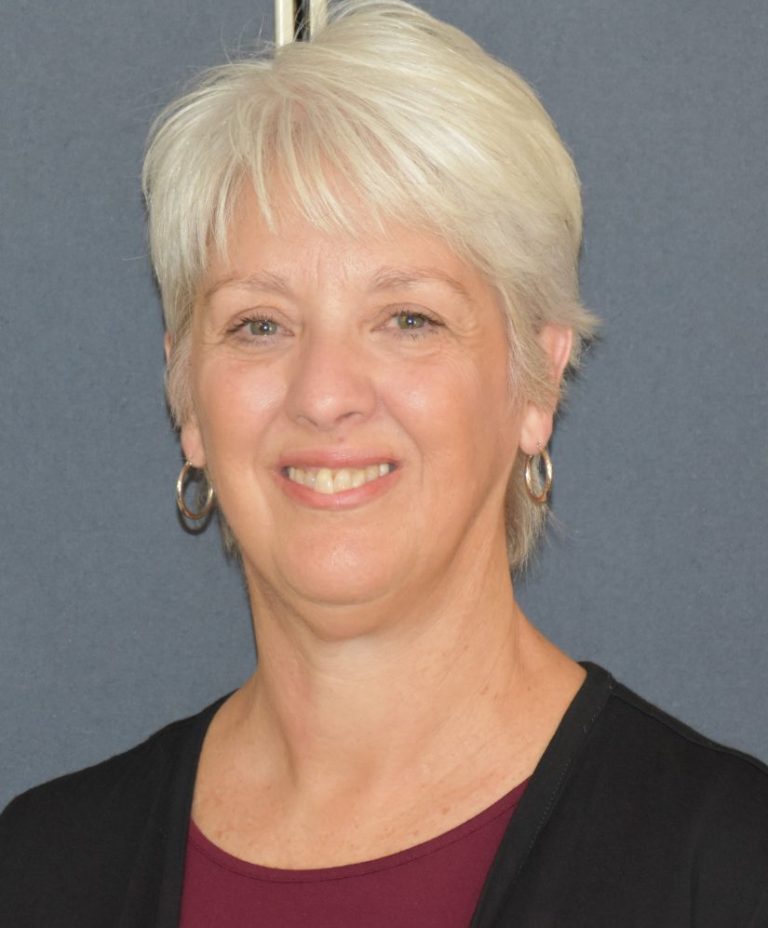 The Greater Manassas Christmas Parade committee is equally pleased to announce Judy Wine as its 2017 Woman of the Year! Judy is the Sr. Vice President of Wine Energy, a family-owned business serving both residential and commercial customers throughout Northern Virginia since the 1960s. Always an active member of the community, Judy has been a member of Northern Virginia Family Service's Board of Directors since 2010, a recent appointee to the board of the Greater Prince William CASA organization, and a major fundraiser for the March of Dimes Walk for Babies since 2011.
As a member of the Board of Directors of NVFS (a Northern Virginia non-profit with a $38 million budget), Judy was instrumental in obtaining a $750,000 matching grant from the Hylton Foundation to go toward paying off the mortgage on the SERVE campus in Manassas (SERVE is a program of NVFS). She has served on the Advancement Committee, the Governance Committee, and was a key member of SERVE's 40th Anniversary Celebration Committee, helping to far exceed the event's fundraising goals.
Judy's work with the Novant Prince William Hospital Foundation focuses on fundraising events and spear-heading drives benefitting the hungry and the homeless. She has helped plan the Foundation's annual Gala, the largest fundraiser of the year, and coordinate the annual food drive for SERVE, which last year resulted in the collection of over one-ton of non-perishable foods to support SERVE's clients who are at-risk for hunger.
In a variety of roles, including Chair, Co-Chair and Committee Member of the March of Dimes Walk for Babies in Prince William County, Ms. Wine has helped raise over $1 million dollars to support children born with birth defects and their families. Judy has also done fundraising for the American Red Cross, including raising money to support the Prince William Heroes Campaign.
Un Trim A Tree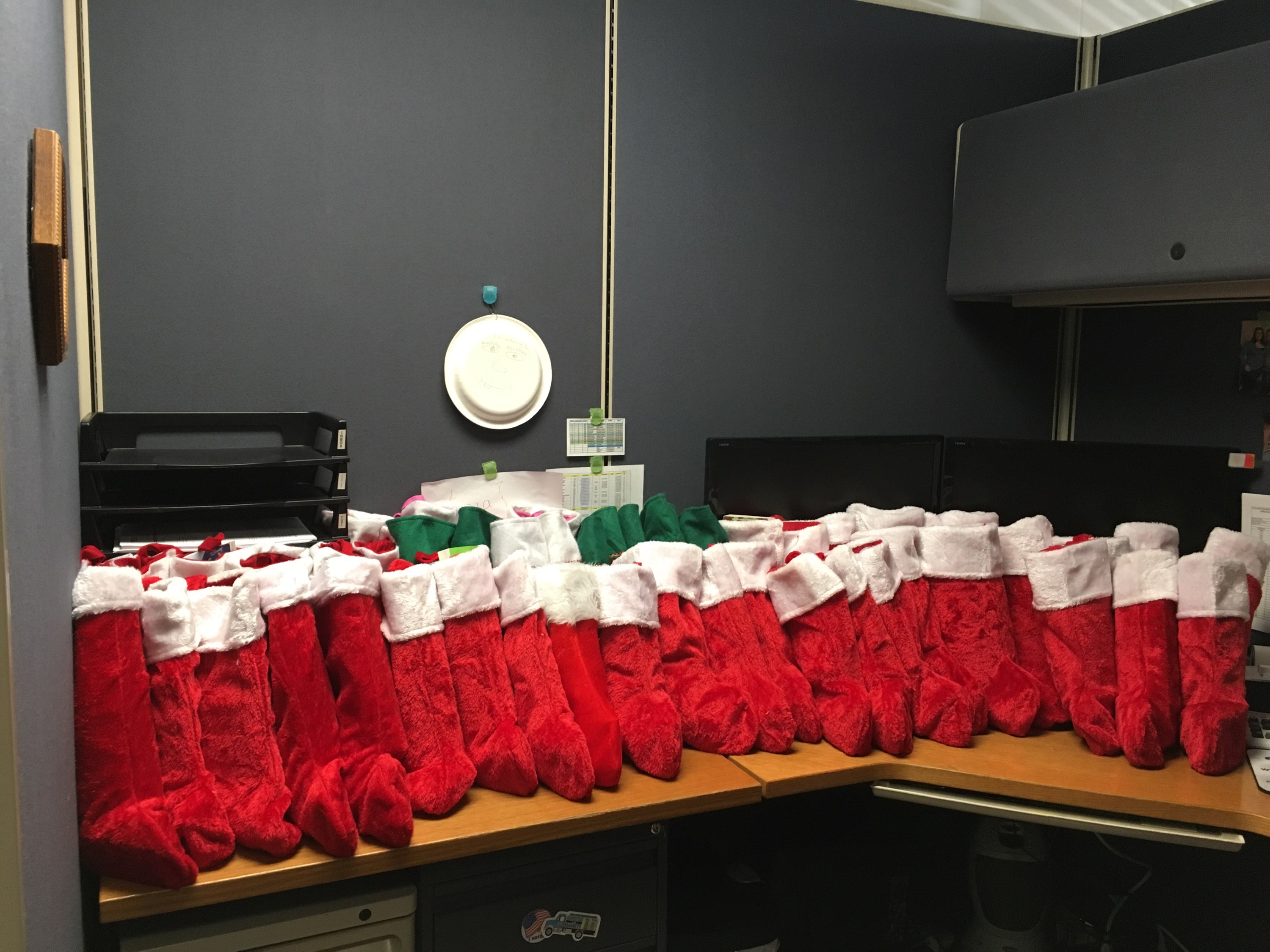 We partnered with Sue this winter, who is involved in a program called Un Trim A Tree. Un Trim a Tree serves children and seniors in need during the holiday season. It provides gifts to over 5,000 underprivileged children in Prince William County that would otherwise not have a Christmas. It also provides baskets to over 200 seniors.
We helped to partner with Sue along with other agencies in providing the room, decorations and food for these children and their families. The children and their siblings get all of their wishes granted, they get to see Santa Clause, the families get a hot meal, they get stockings, goodies and the families get gift cards for food and necessities.